---
Da'Dude Da' Salt Water Spray - Sea Texturising Volumizer for Men & Women - Hair Spray Styling - Top Product for Beach Waves and Curls 250 mL
---
Da'Dude Da' Salt Water Spray - Sea Texturising Volumizer for Men & Women - Hair Spray Styling - Top Product for Beach Waves and Curls 250 mL
---
Da'Dude Da' Salt Water Spray - Sea Texturising Volumizer for Men & Women - Hair Spray Styling - Top Product for Beach Waves and Curls 250 mL
---
YouTubers going crazy about Da'Salt Water Spray!
GIVE LOVE TO YOUR HAIR WITH THIS UNISEX TEXTURISING MATTE FINISH - Adds perfect texture for a lived in beach look.
DON'T MISS OUT THE JOYFUL EXPERIENCE OF ENHANCED CURLS & BODY - Suitable for all hair types increase curls or body and volume
YOUR HAIR IS UNIQUE AND BEAUTIFUL - So enjoy this spray's fresh summer fragrance
YOU ARE WORTH IT! - Our spray is more expensive but you deserve it. Flexible hold, easy to use, with a light hold for a lived-in-look
WORRY FREE & BE CONFIDENT YOU HAVE MADE THE RIGHT CHOICE - because we give exceptional customer support and 100% satisfaction or your money is refunded on return of this top quality product. All emails are personally answered by the professional hairdresser who created this product!
Aqua, Alcohol Denat., Sodium Chloride, PVP, Magnesium Sulfate, Sorbitol, PEG-40 Hydrogenated Castor Oil, Panthenol, PEG-25 PABA, Diazolidinyl Urea, DMDM Hydantoin, Citric Acid, Parfum, CI 42090
Email us your questions at angelika@younghair.net or thru our contact form . We are happy to attend to your questions and we will do our best to provide a solution. Thanks!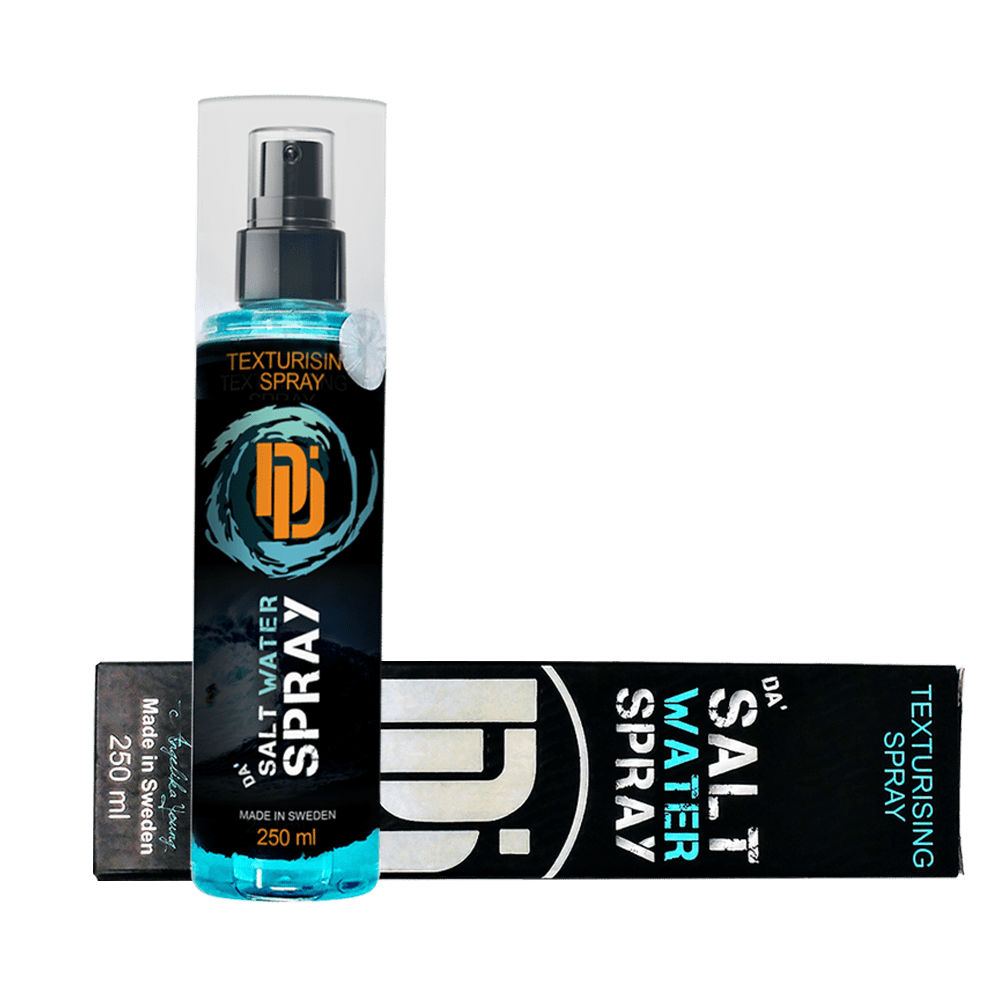 ENJOY OUR UNISEX TEXTURISING SPRAY FOR A LIVED IN BEACH LOOK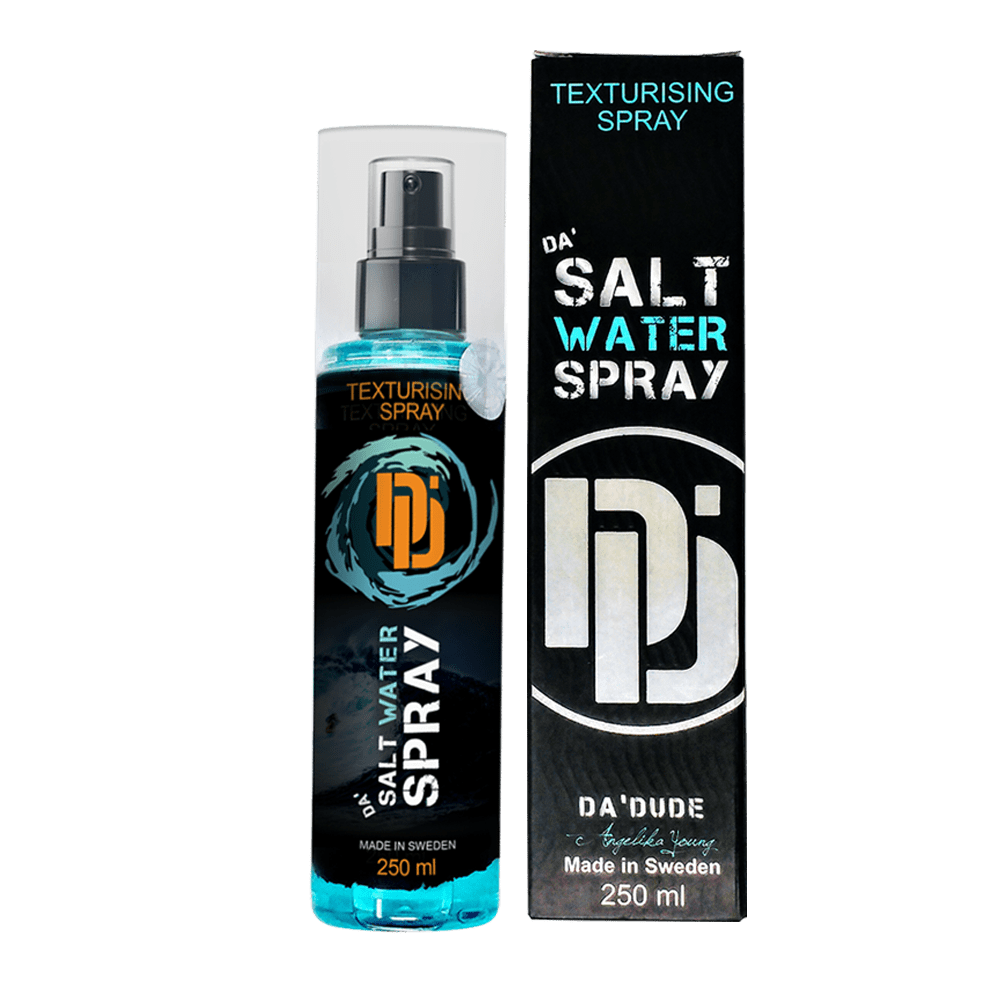 ADD TEXTURE AND VOLUME TO YOUR HAIR AND ACHIEVE THAT SUMMER LOOK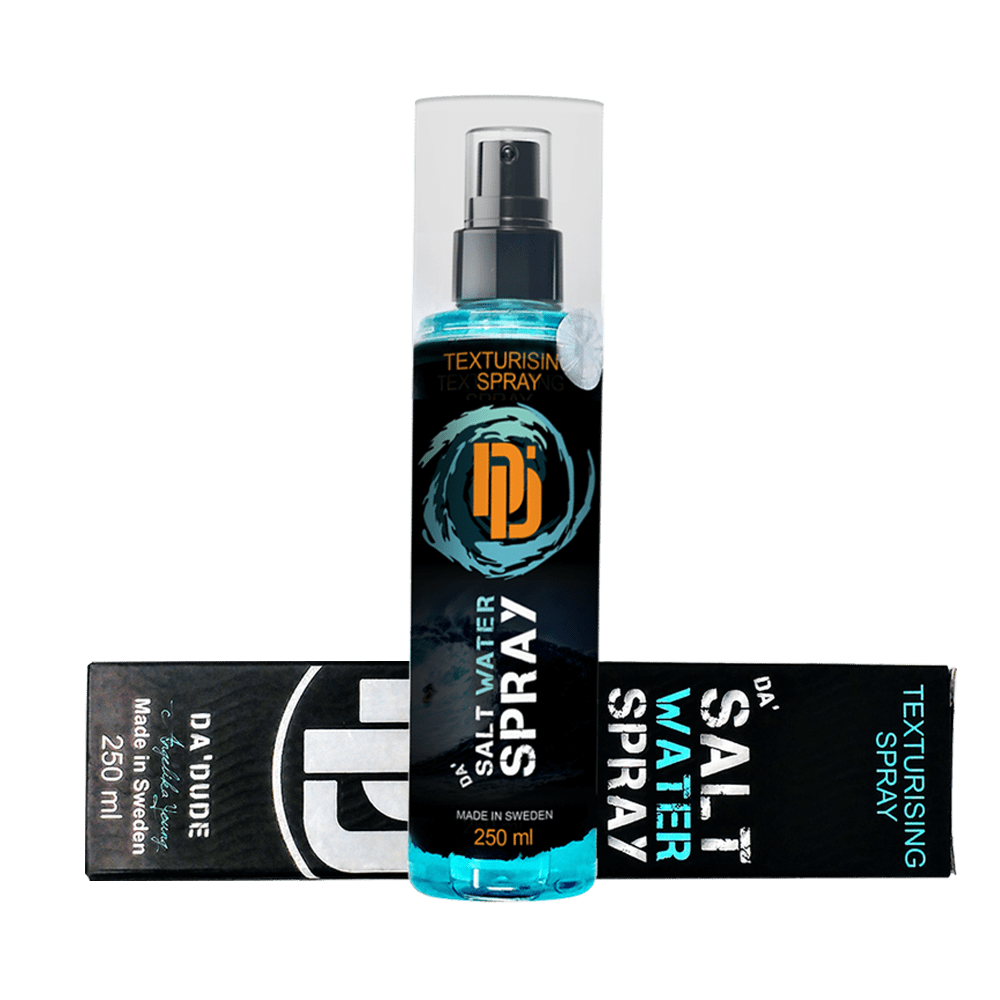 WORRY FREE & BE CONFIDENT YOU HAVE MADE THE RIGHT CHOICE

"What customers say about Da'Salt Water Spray"
" 1st time i have used Salt Spray before, took a few attempts to get usage right. I have straight, fine hair and this is brilliant, gives excellent hold and adds volume. I spray 3-5 times when towel dried, using a brush i then blow dry into style, some times use Da Hairpspray to finish off. Simple as that really, very happy with the product, service was quick and packaging excellent. "
Scott B.
October 20, 2016
" This has to be one of the best hair products for your holidays! For those who have long hair and find it a hassle drying it in hot temperatures this salt water spray works like magic on wet hair then with the warm air your hair drys with a lovely beach curl/wave look. It smells really nice as well. Fast delivery and a friendly email from the makers to make sure I actually received the product and what I thought of it. Would defo recommend this product. "
Wendy woo
August 6, 2016
" I have used this spray a couple of times and it's fantastic. It smells devine for a start. I have dead straight hair with no volume. I first used it then blowed dried as normal and it gave me lots of volume. Next time I sprayed it wet, took their advice. Dried it then put into 3 little buns. Left for 10 mins and I have lovely waves. I love it and will definitely buy again :) "
Rebecca S.
September 6, 2016
---
Da'Dude Da' Salt Water Spray - Sea Texturising Volumizer for Men & Women - Hair Spray Styling - Top Product for Beach Waves and Curls 250 mL
Spread the good news about Da'Salt Water Spray!
Share us on Social Media
Spread the good news about Da'Salt Water Spray!
Share us on Social Media
Spread the good news about Da'Salt Water Spray!
Share us on Social Media