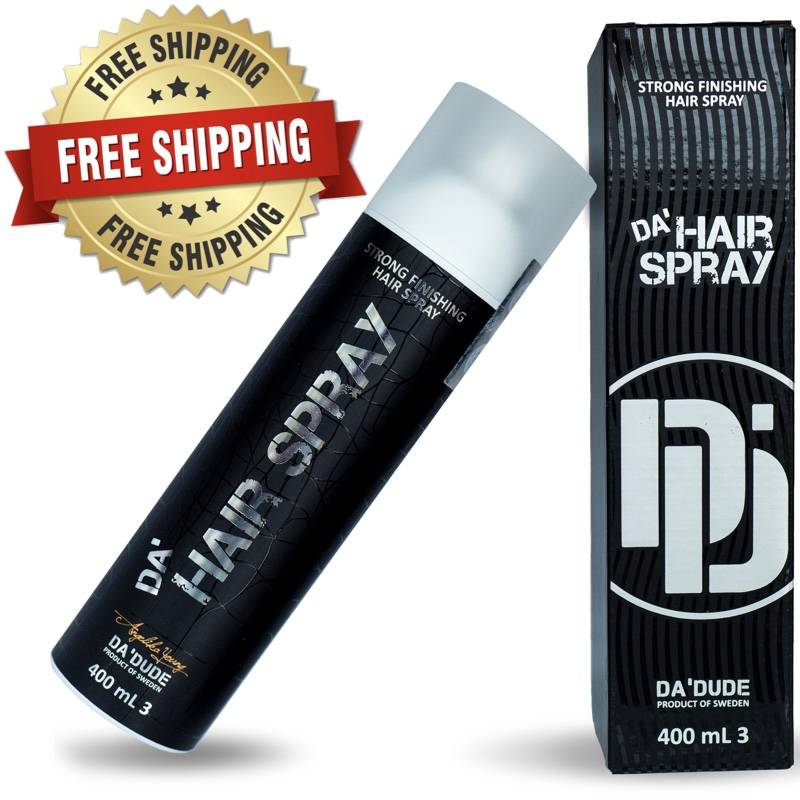 Look Good & Feel Great with this strong hold Hair Spray Da'Hair Spray!

Best Strong Hold Vegan Hairspray for Men - 400ml
Over 700 Reviews on Amazon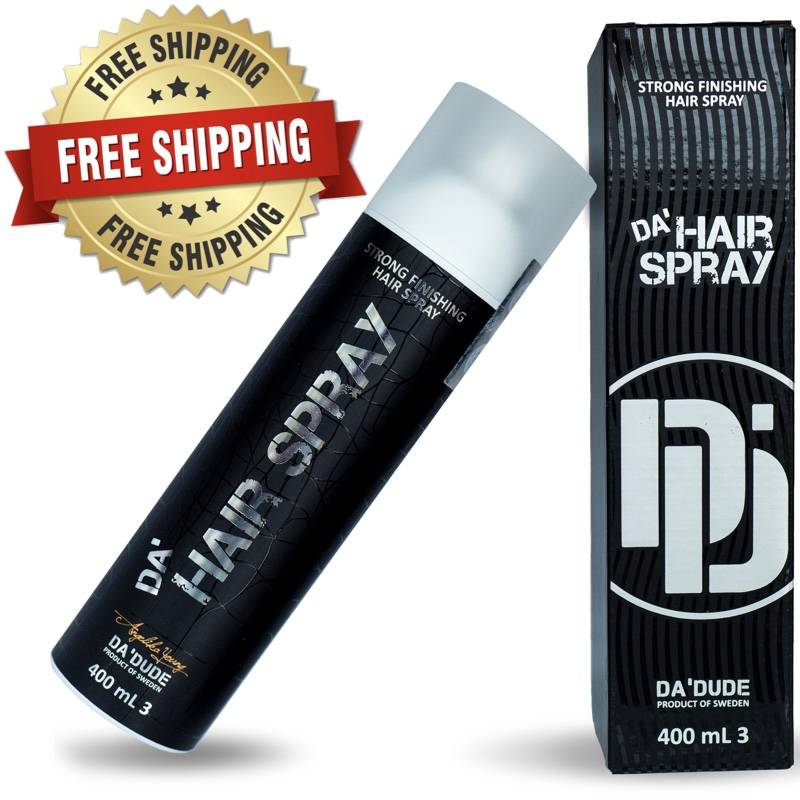 Look Good & Feel Great with this strong hold Hair Spray Da'Hair Spray!

Best Strong Hold Vegan Hairspray for Men - 400ml
Over 700 Reviews on Amazon
All information is encrypted and transmitted without risk using a Secure Sockets Layer Protocol.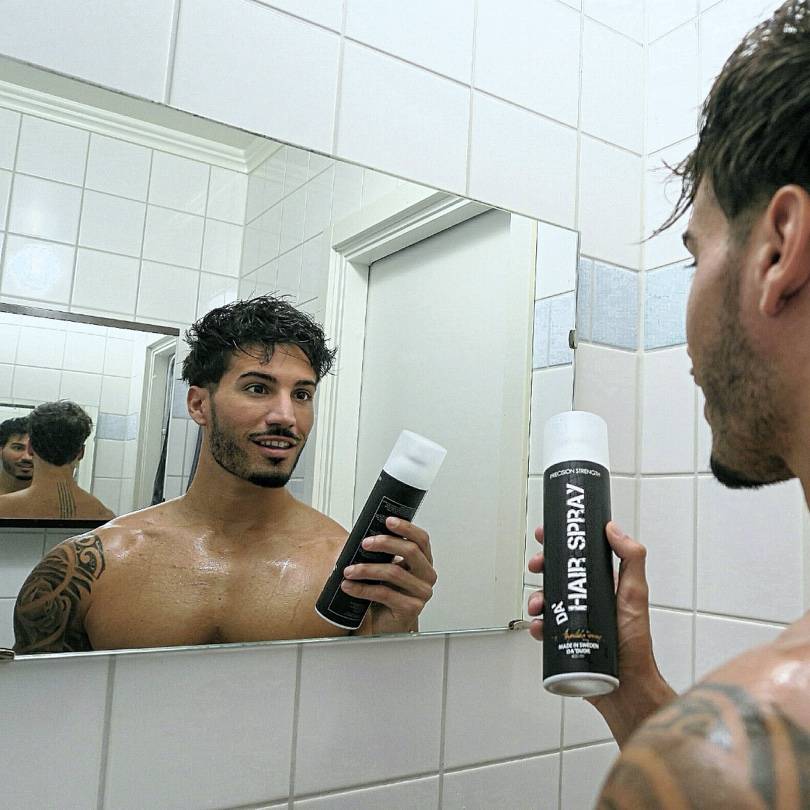 SUPERIOR HAIRSPRAY STRONG HOLD PERFORMANCE!

Works with all lengths of hair. Including whether yours is thin, thick or normal. Ensures you always look your best by keeping your hair in place. Look good even in strong winds and a rain shower!

UNIQUE EYE-CATCHING MASCULINE GIFT BOX.

You be hard find another mens hairspray that gives you exceptional value. It lasts longer than most competitors. Why not treat yourself or some one special!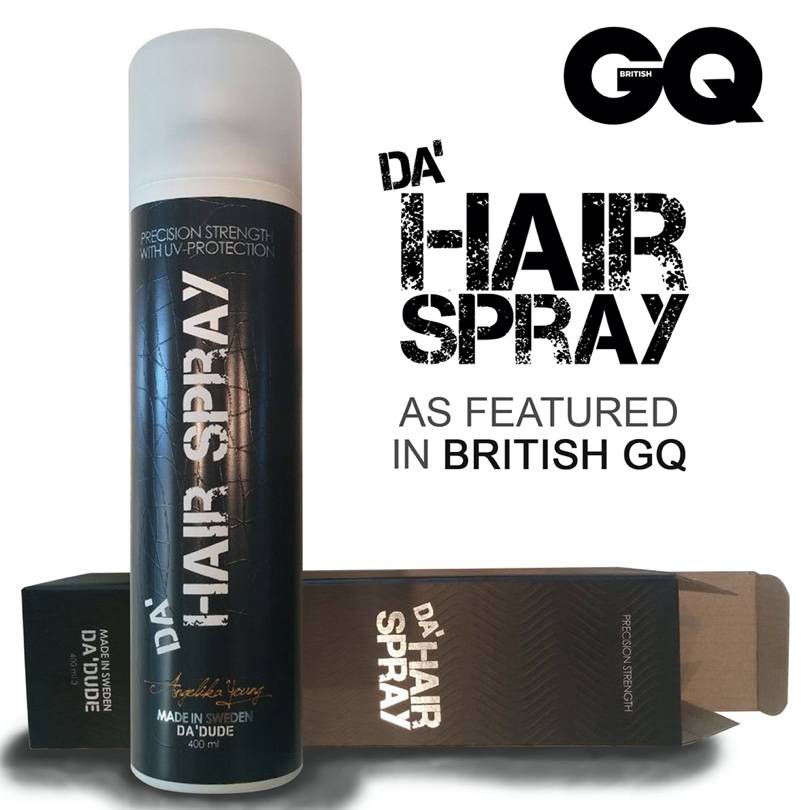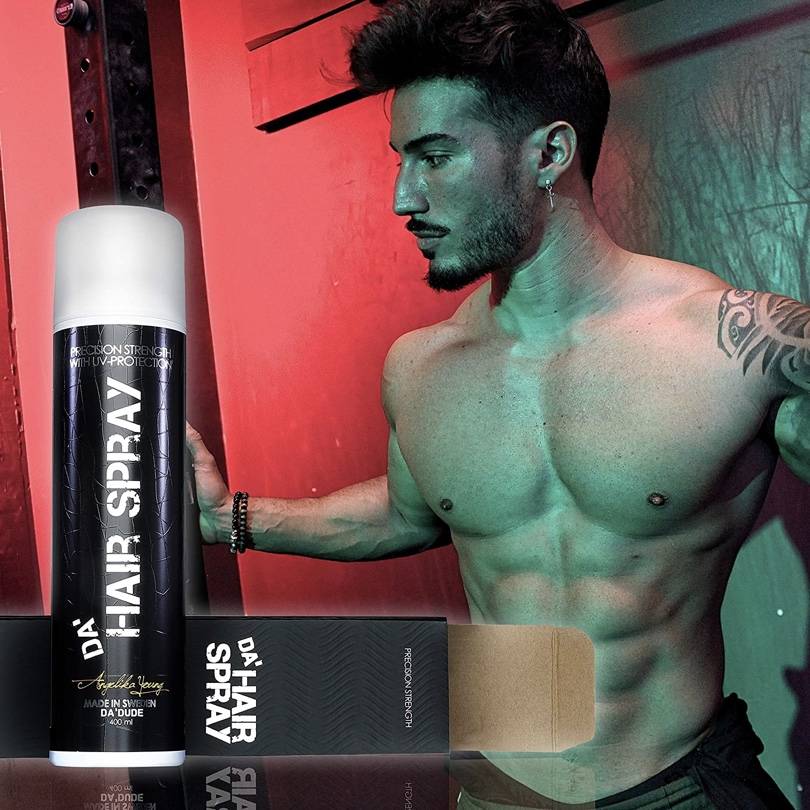 A FRESH FRAGRANCE THAT IS LOVED ALL.

An Amazon review by Joshua Liddle writes, "Probably the best hair spray I have ever used, great hold for a long time and smells great…"

THIS HAIR SPRAY FOR MEN IS EASY TO WASH OR BRUSH OUT.

Leaves no flaky residues. You will find it hard to find a better men hair spray with these qualities.!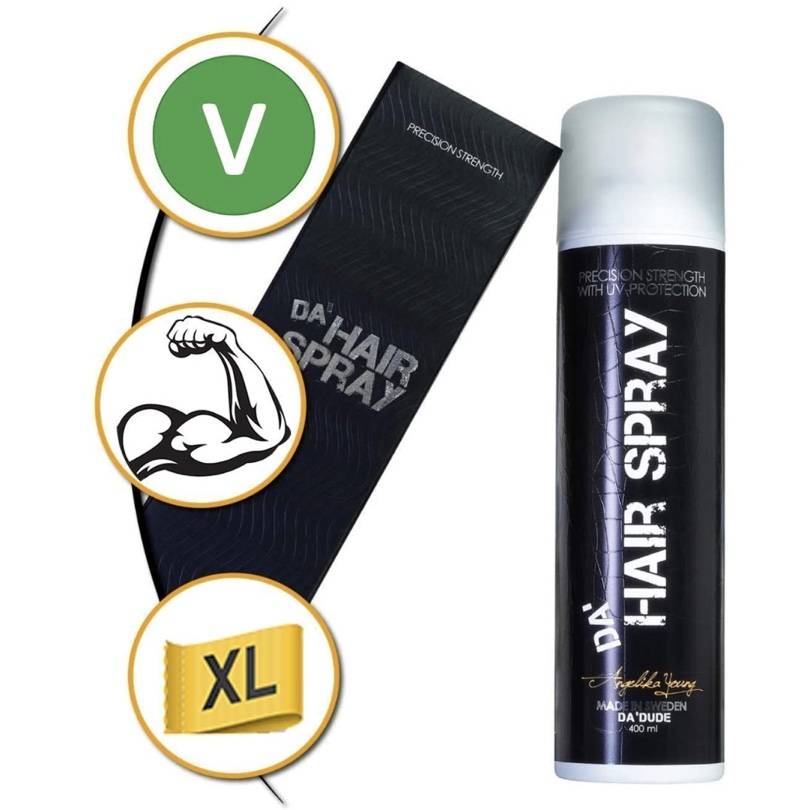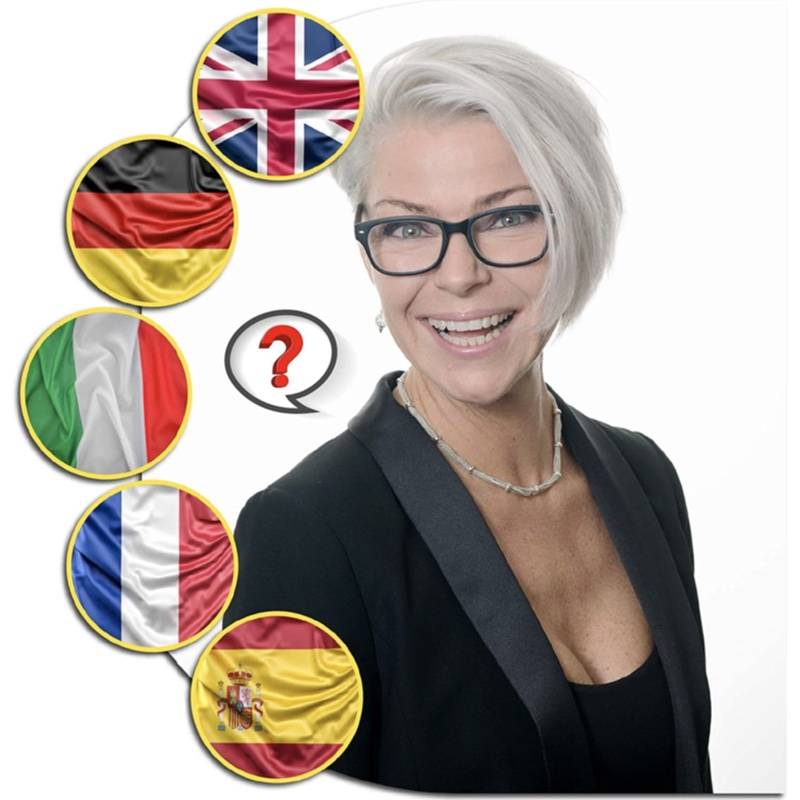 YOU CAN BE CONFIDENT THAT YOU HAVE MADE THE RIGHT CHOICE!

We are a small family business that values every customer. All questions answered within 12 hours by Angelika (Co-founder)

All information is encrypted and transmitted without risk using a Secure Sockets Layer Protocol.
Frequently Asked Questions
Question:
Does this product make your hair shiny? I prefer a matte look and am looking for something to maintain this!

Answers:
Da'Hair Spray has a matte non-shiny finish. Our hairspray formulation was made to give you a natural look, so we avoided any kind of substance that would leave a shine. However, it is very important that you use it sparingly. Short burst of 1 to 2 seconds whilst your spraying hand is moving. If you need a stronger hold wait 45 seconds, then give it another short burst. Each time you do this, your hold will get stronger and the matte finish will remain.
.......
Matte. Looks totally natural.

Question:
What does it smell like? Hair sprays at the hair salons sometimes smell horrible sticky?

Answer:
We have given DA'HAIR SPRAY a fresh slightly fruity scent that most men love. If it was not agreeable to our target audience we would change it.


Question:

Does it cause a greasy forehead? Is the hairspray heat resistant so it doesn't melt onto my forehead in summer?


Answers:
No - it definitely will NOT give you a greasy forehead. Nor will it melt onto your forehead in the summer. With every purchase we send out a PDF showing how to get the best out of Da'Hair Spray and avoid common pitfalls. The main thing, is to realise that this is a strong hold professional hairspray. So use it sparingly. Even though the spray is strong, you can give yourself a short burst, then wait 40 seconds then spray again. Each time you do this, you will build up another layer of strength. Give it a try, I don't think you will be disappointed.
.......
Tried and tested, it does not give you a greasy forehead (though I always apply with my hand covering head). Have not tried in summer but it seems to be a very high quality product.
.......
No it doesn't melt in summer it's a grate hairspray you can use it and go to bed and it doesn't mist up your bed.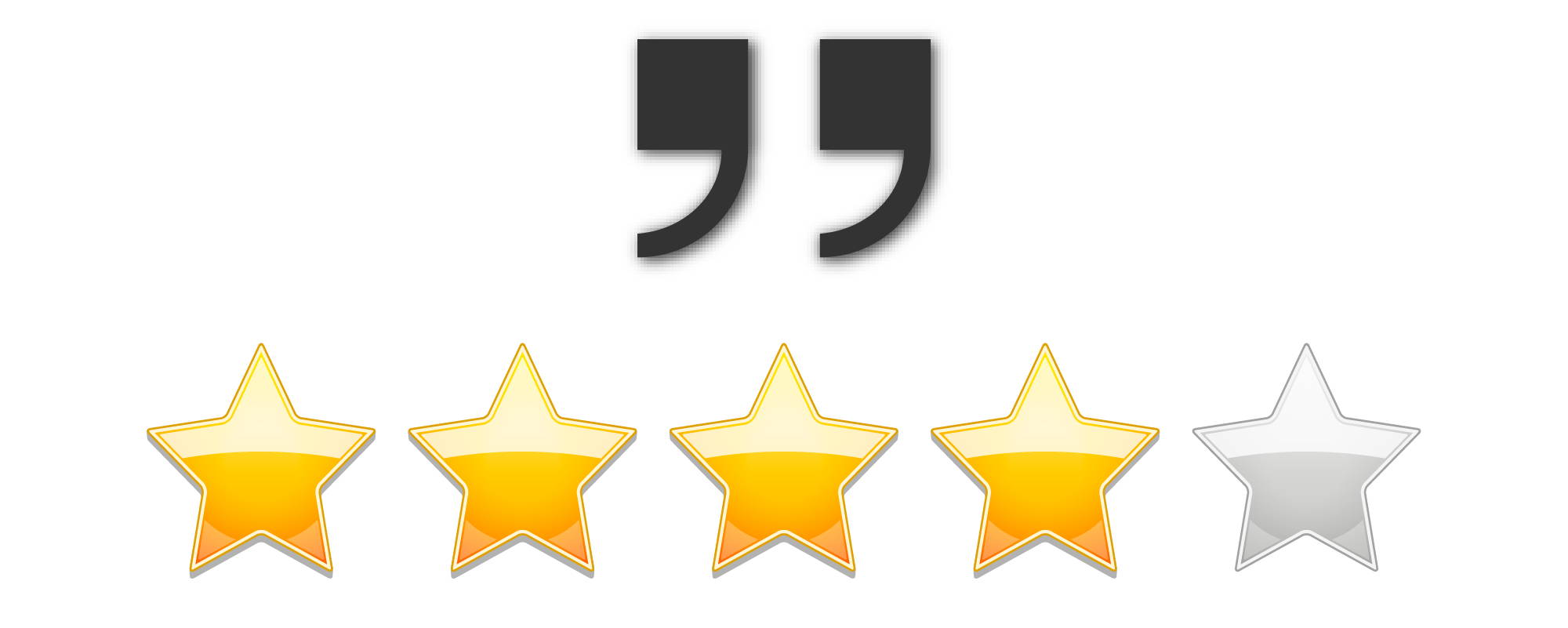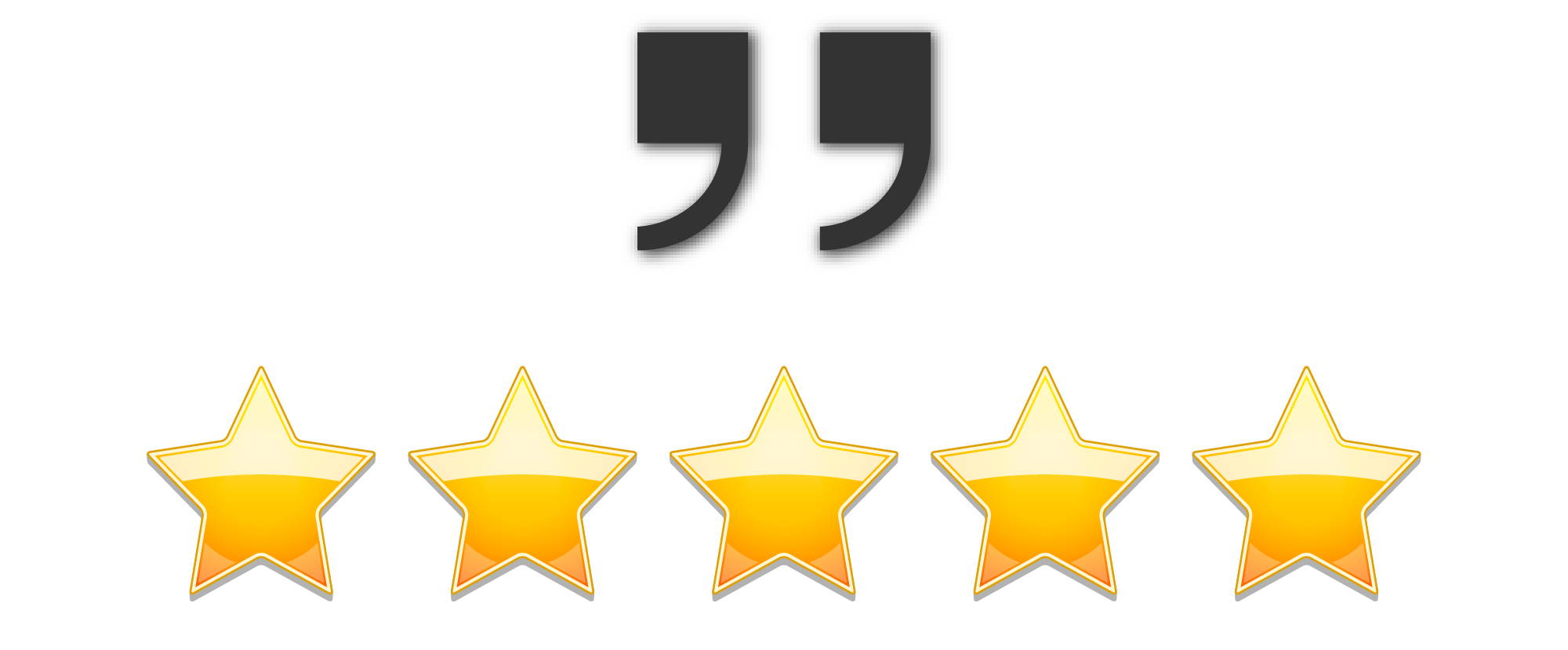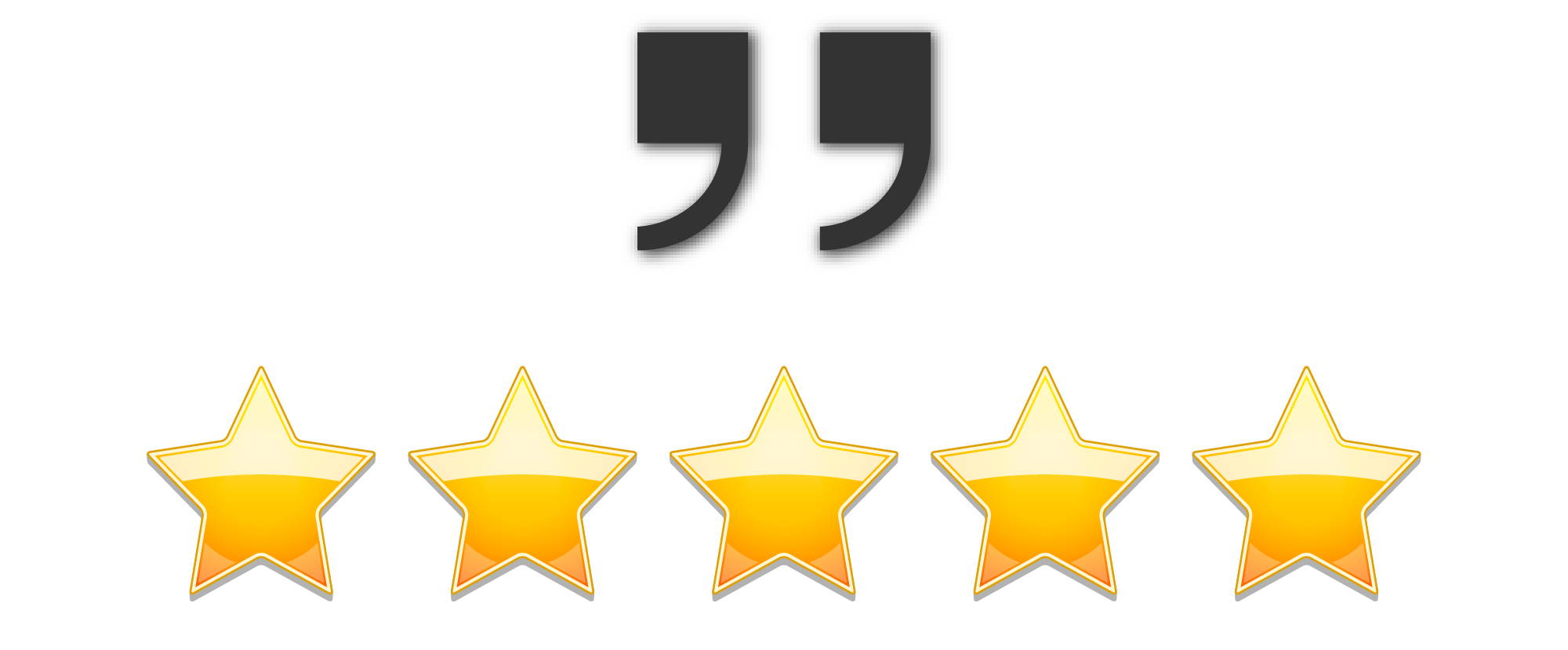 " The hold is amazing, really can not knock it. It's like nothing I have ever tried and it really works. I have very thin hair and only ever been able to use extra strong gel which clumps the hair together making me look like I'm going bold! Volume and hold is AMAZING with this product but you do have to use a blow dryer which I can't be bothered to do every morning.

Only reason I have given this a 4 is that it's not quite a matt finish. After application it still gives your hair somewhat of a wet look even after blow drying.

Still the best thing I have tried, I have also asked for a sample of the wax to see if thats easier and more of a matt finish. Hope that comes through soon.

I wish these guys all the success, seems like a lovely family run business. Very nice note in the package when it arrived. "

" It's so much better than any hair spray I have bought before" "Excellent product for men" "Best I have used" "This Pricier Hairspray is Worth the Money!" "DA'Hairspray - The Best!" "I have tried a few products and find this hairspray the best. "

" I love this product! My boyfriend and I use it. It gives volume to my hair making it feel and look thicker and it stops it being static too. The can was bigger than I was expecting so It's going to last a while but will be buying again when it runs out! "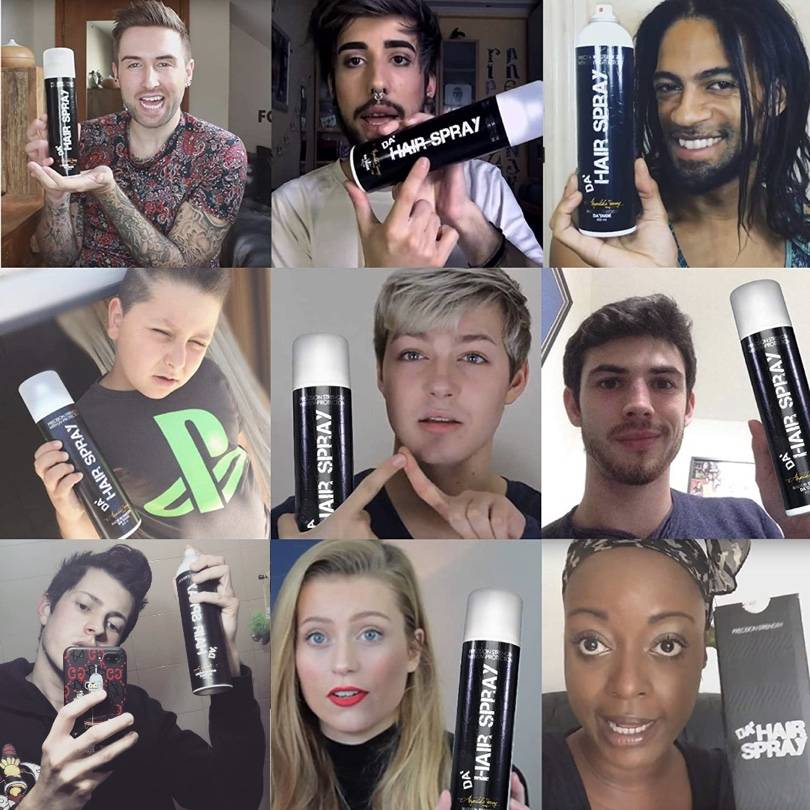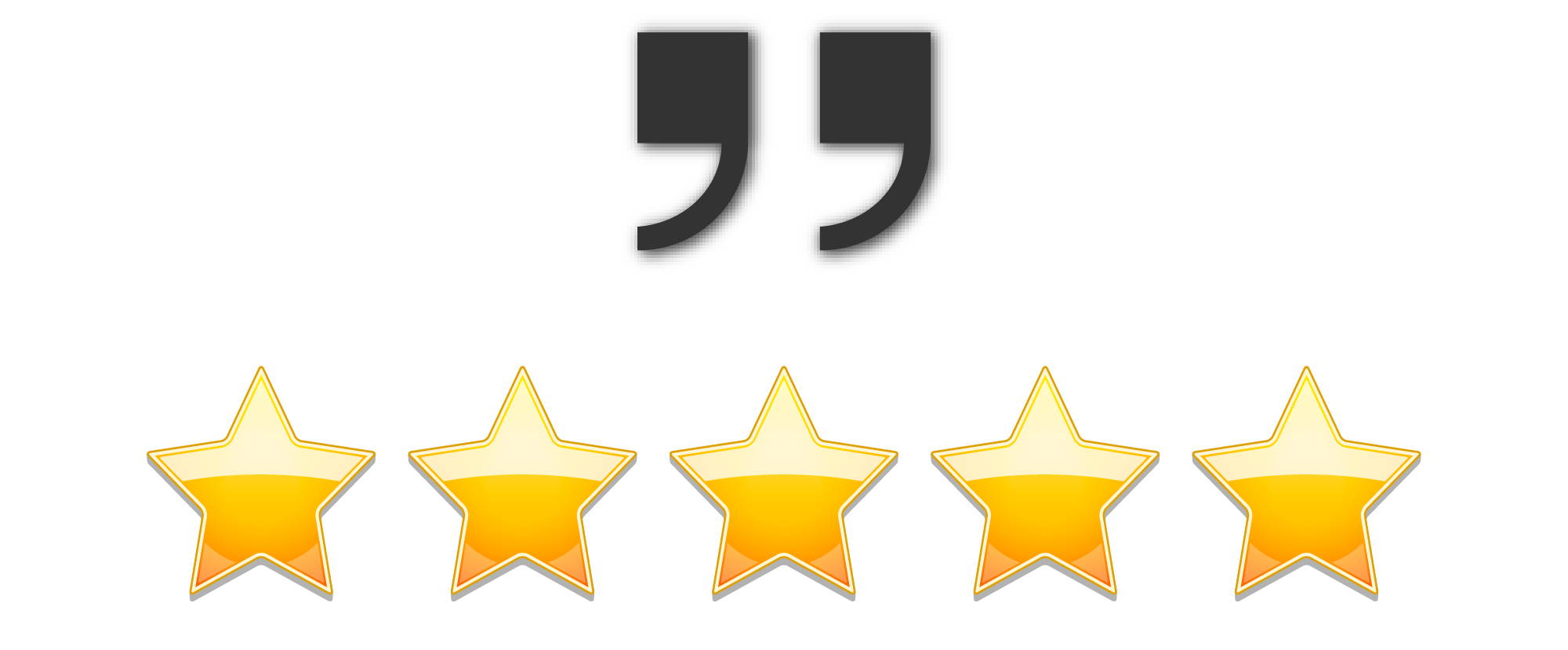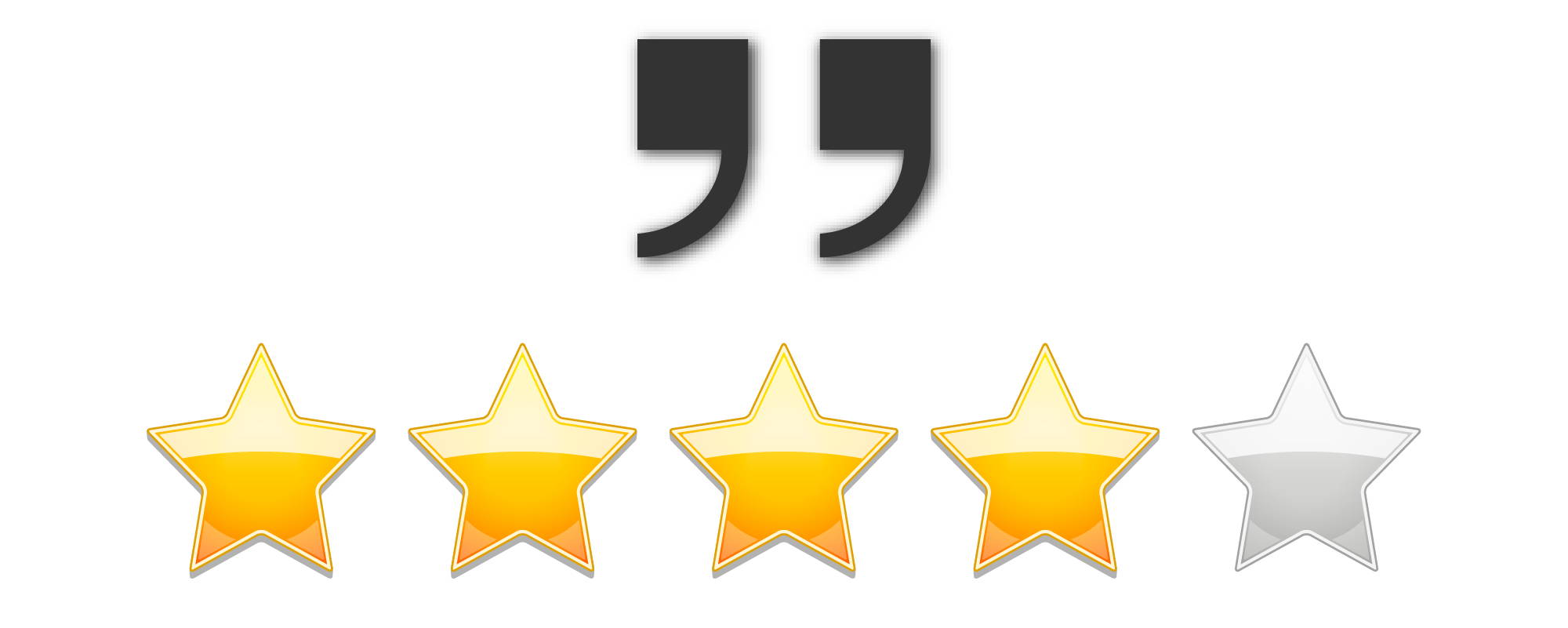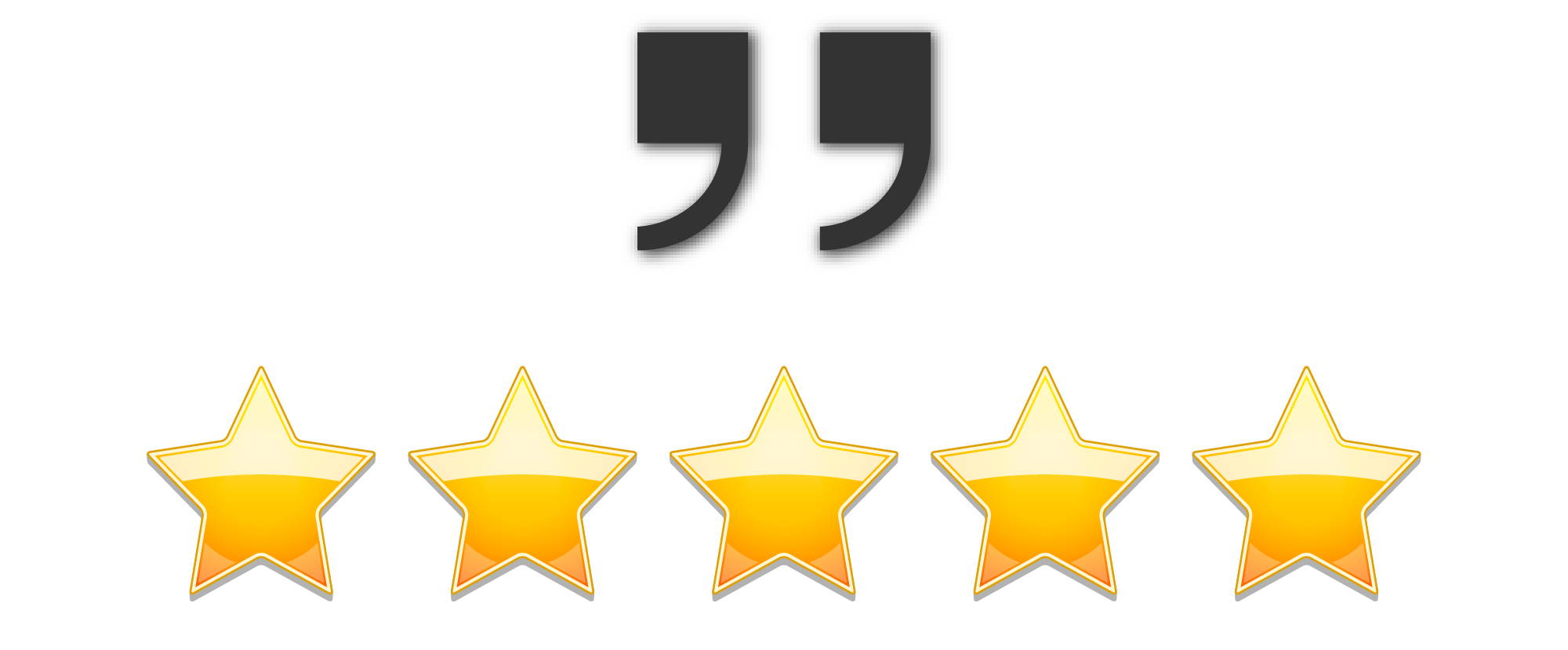 " Awesome product been using on the shelf hairspray for years, after using this product I have experienced no itchyness no flakes, my hair no longer looks greasy, it's lasts all day and smells great! I'll continue to use and buy this product for sure! 5 stars! "

" I need to this hairspray to even come close to keeping my hair in style. Da Dude wax is not quite enough on its own to hold up my straight and hard to deal with hair. This hairspray has a brilliant matte finish and smell better than all the hairspray I've tried!

But the reason I gave this 4 stars is because my hair STILL won't hold for longer than 3-4 hours really. After that my hair starts to droop down here and there. Volume isn't terrific either.

But for most of you who can style your hair far easier than me this product will work wonders I'm sure! "

" This is by far the best hairspray. It is completely invisible but provides incredible hold. The big bottle lasts me a good couple of months with daily use. Strongly recommend you give this a go. I'd never change hairspray now. "

All information is encrypted and transmitted without risk using a Secure Sockets Layer Protocol.
Ingredients

Alcohol Denat., Dimethyl Ether, Octylacrylamide/Acrylates/Butylaminoethyl Methacrylate Copolymer, Aqua, VP/VA Copolymer, Aminomethyl Propanol, Potassium Hydroxide, Polysorbate 20, C12-15 Alkyl Benzoate, Triethyl Citrate, Trimethylsiloxyphenyl Dimethicone, Ethylhexyl Dimethyl PABA, Parfum.