Beard Growth Tips to Promote A Healthy Beard
Sep 23,2019
Beard Growth Tips
For the passionate beard-growers, we understand that your beard is not just facial hair, but a symbol of your personality and style. A well-groomed beard can be a game-changer, contributing to your self-confidence and polished appearance in both professional and personal spheres. Let's delve into the world of beard oils and their significance in beard-care routines.
The Magic Potion: Beard Oils
Beard oils are a blend of conditioning oils such as jojoba oil, almond oil, argan oil, and avocado oil, often mixed with essential oils like peppermint, tea tree, lavender, and cedar. These oils not only moisturize and soften your beard hair but also nourish it, promoting healthier growth.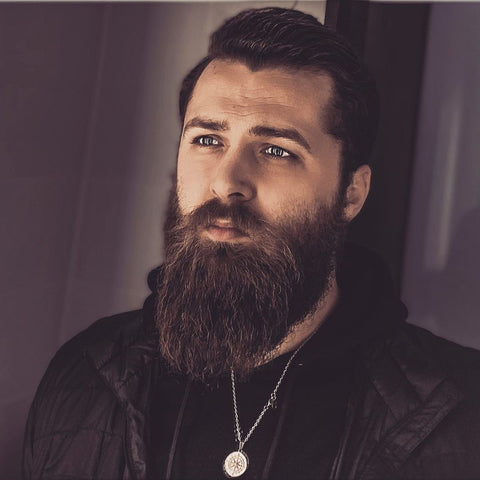 The primary purpose of beard oil is to emulate the natural oils produced by your skin, known as sebum. By doing so, they keep the skin underneath your beard supple and healthy, reducing the occurrence of beard dandruff. Moreover, they help reduce damaged or split hairs, eliminate beard itch, and moisturize the skin.
Check out more beard tips by Ben Arthur below:
Beard Growth Tips
Proper beard grooming is essential for healthy growth. Here are some tips:
Consistent Trimming: Regular trimming helps eliminate split ends and keeps your beard looking neat and tidy.
Healthy Diet: A balanced diet rich in vitamins and proteins can boost hair growth.
Hydration: Drinking plenty of water keeps your body hydrated, which is beneficial for hair growth.
Regular Exercise: Physical activity improves blood circulation, promoting healthier hair growth.
Use Da'Beard Oil: Incorporate Da'Beard Oil into your daily routine for a nourished and well-groomed beard.
Why Da'Dude Da'Beard Oil?
Our Da'Beard Oil is specially formulated for the men of Da'Dude who are passionate about maintaining a healthy and stylish beard. Its unique blend of natural oils provides numerous benefits for different hair types. It not only nourishes your beard but also helps in controlling frizz and managing oily hair.
When applied to a damp beard, Da'Beard Oil will displace the water, allowing the hair shaft to retain more oil. This makes your beard appear thicker and fuller. So, if you're aiming for that dense, lush look, Da'Beard Oil could be your secret weapon!
In conclusion, the role of beard oils in maintaining a healthy and stylish beard cannot be overstated. They are the secret to a well-groomed beard that not only looks good but feels good too. So, embrace the magic of beard oils and let your beard do the talking!
For the latest updates and upcoming promotions, like our Facebook Page
@DaDudehair
. You can follow us on Instagram at
@dadudehair
.
Next Read - Best Beard Styles 2018
Comment