Grab Da'Salt Water Today for Just £9.99
Not Valid with Discount Codes
Grab Da'Salt Water Today for Just £9.99
Not Valid with Discount Codes
Grab Da'Salt Water Today for Just £9.99
Not Valid with Discount Codes
✅ GIVE LOVE TO YOUR HAIR WITH THIS UNISEX TEXTURISING MATTE FINISH - Adds great texture, volume and beach wavy finish without stickiness or dryness.
✅ DON'T MISS OUT THE JOYFUL EXPERIENCE OF ENHANCED CURLS & BODY - Suitable for all hair types increase curls or body and volume.
✅ YOUR HAIR IS UNIQUE AND BEAUTIFUL - So enjoy this spray's fresh summer fragrance
✅ FRESH SCENT TO REMIND YOU, YOU ARE WORTH IT! - Our spray is more expensive but you deserve it. Flexible hold, easy to use, with a light hold for a lived-in-look.
✅ WORRY FREE & BE CONFIDENT YOU HAVE MADE THE RIGHT CHOICE - because we give exceptional customer support and 100% satisfaction or your money is refunded on return of this top quality product. All emails are personally answered by the professional hairdresser who created this product!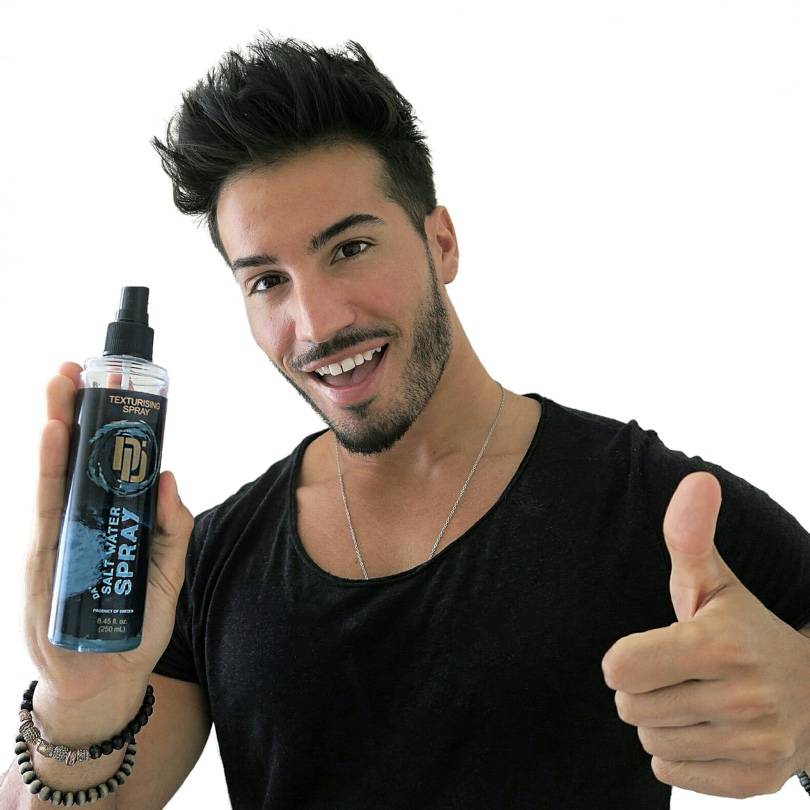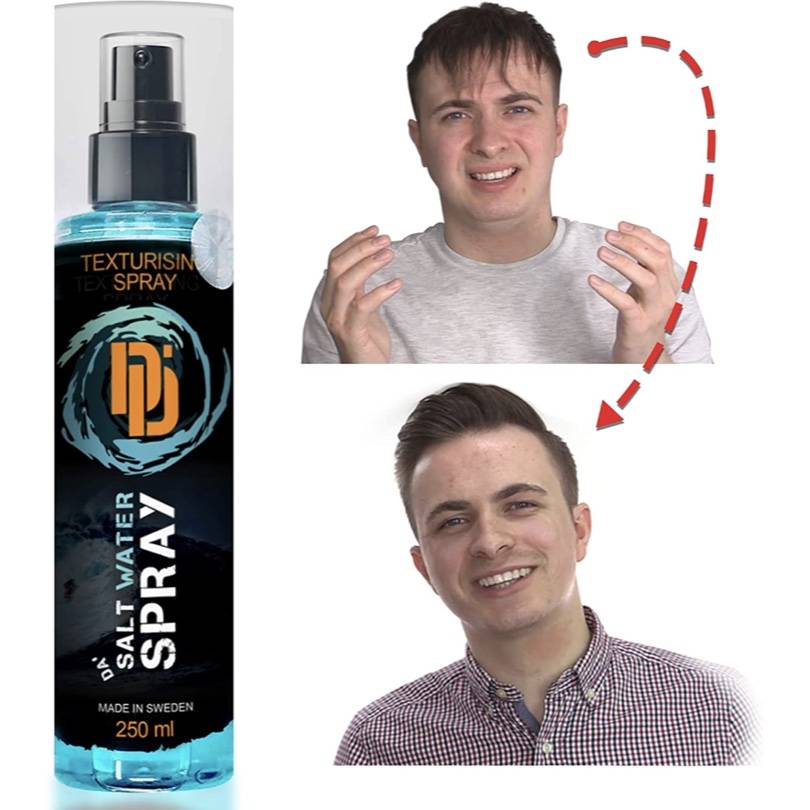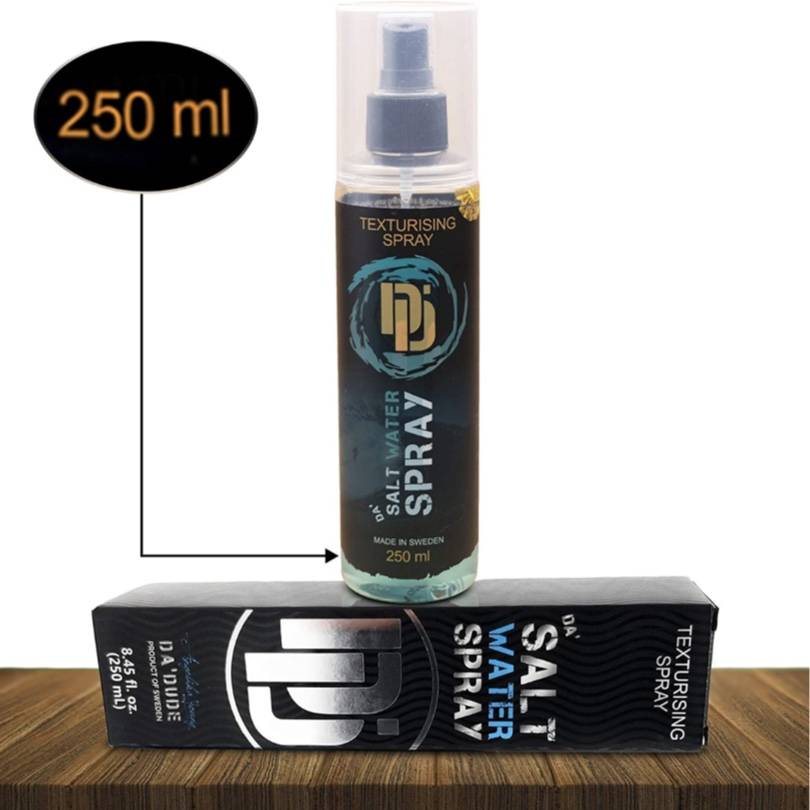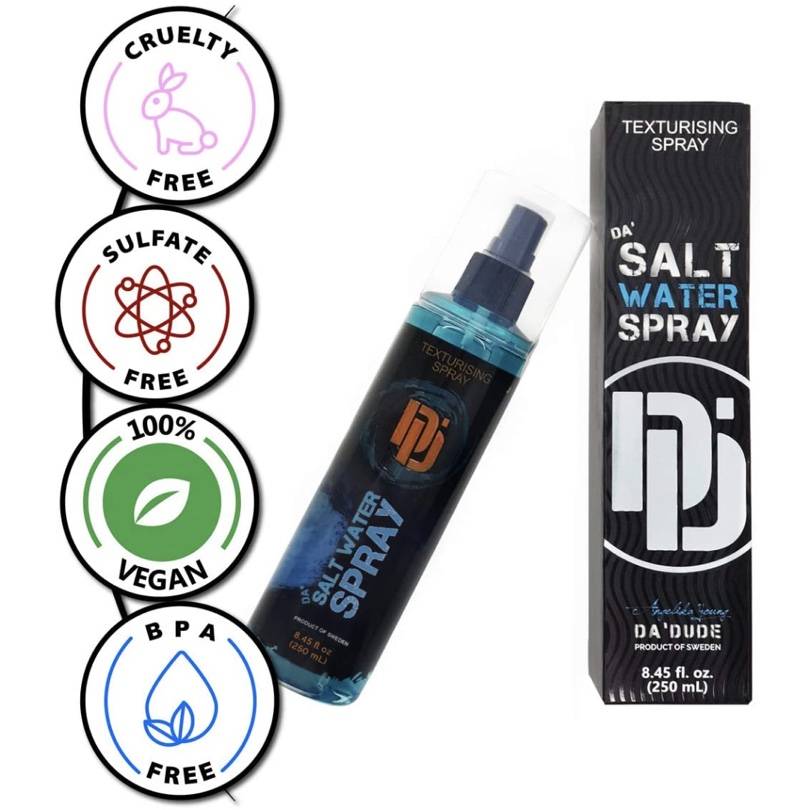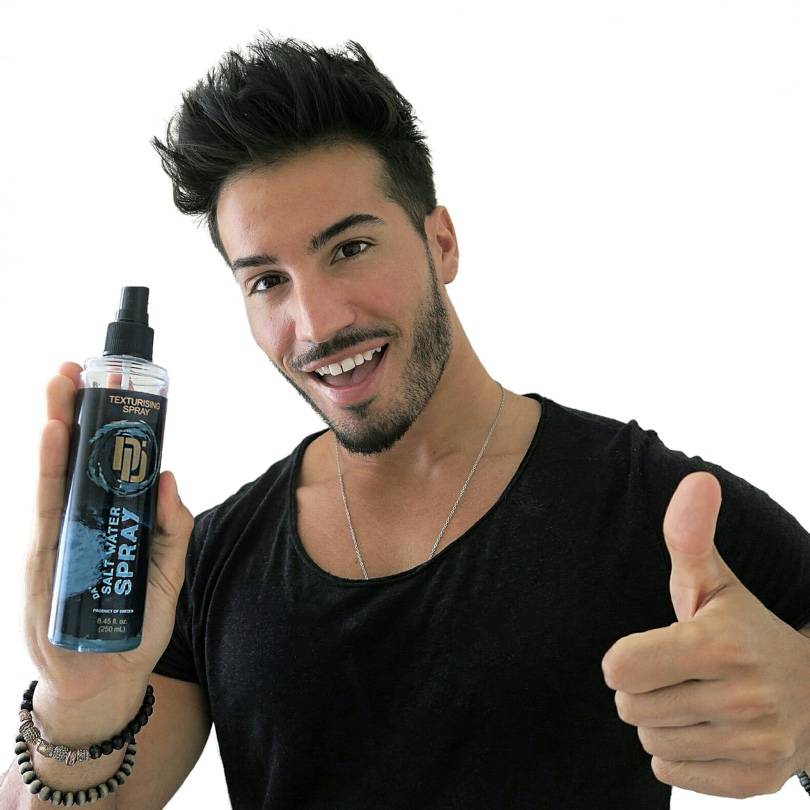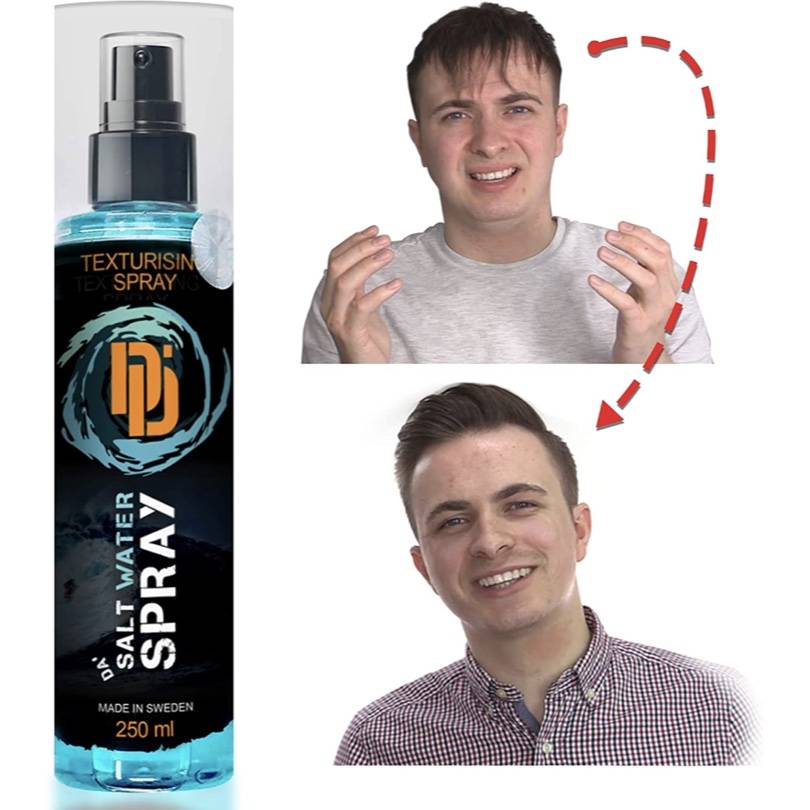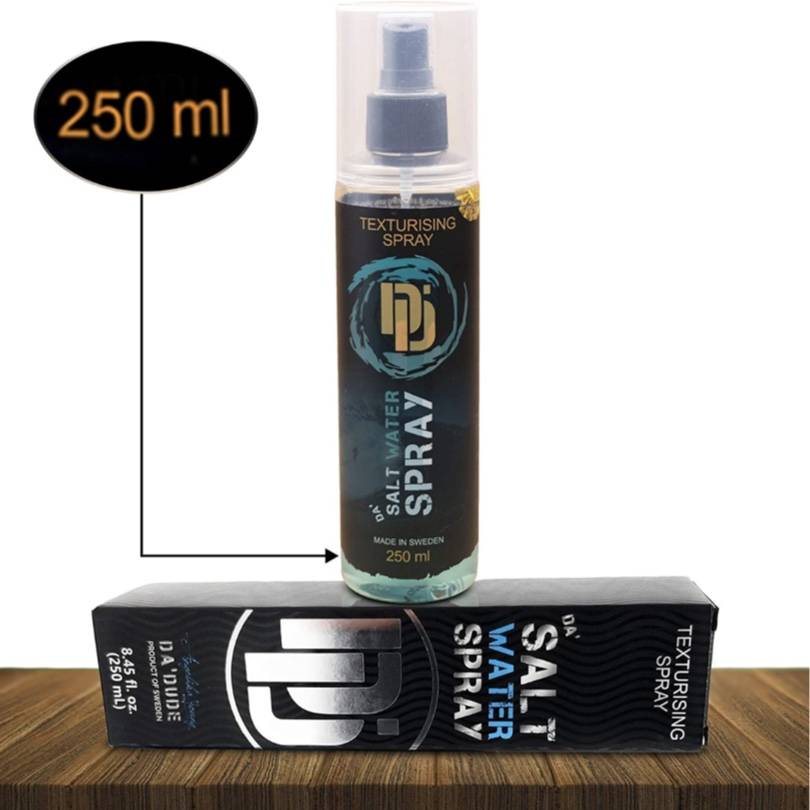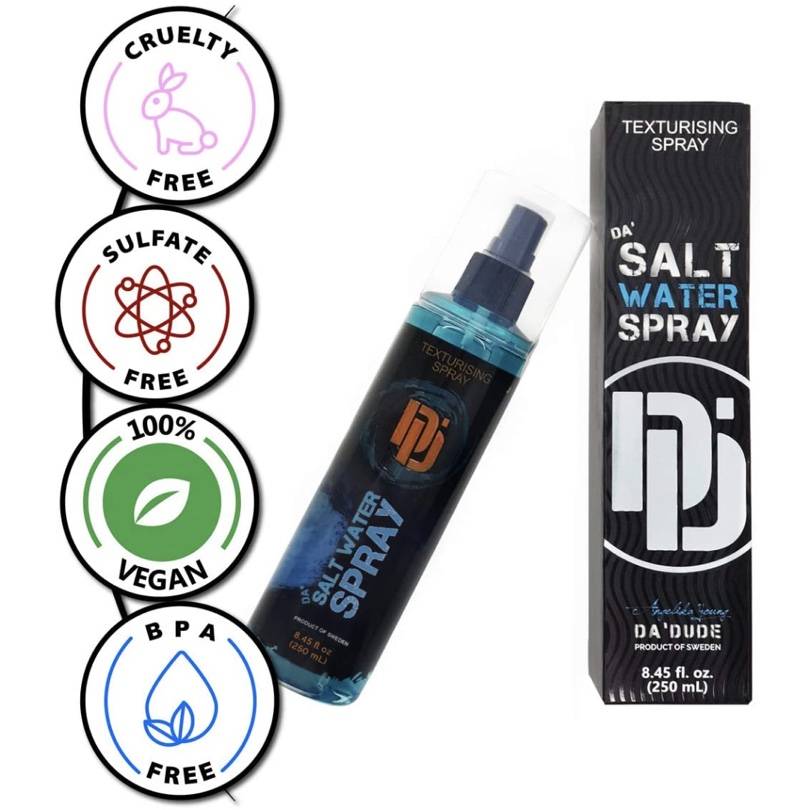 " 1st time i have used Salt Spray before, took a few attempts to get usage right. I have straight, fine hair and this is brilliant, gives excellent hold and adds volume. I spray 3-5 times when towel dried, using a brush i then blow dry into style, some times use Da Hairpspray to finish off. Simple as that really, very happy with the product, service was quick and packaging excellent. "

" This has to be one of the best hair products for your holidays! For those who have long hair and find it a hassle drying it in hot temperatures this salt water spray works like magic on wet hair then with the warm air your hair drys with a lovely beach curl/wave look. It smells really nice as well. Fast delivery and a friendly email from the makers to make sure I actually received the product and what I thought of it. Would defo recommend this. "

" I have used this spray a couple of times and it's fantastic. It smells devine for a start. I have dead straight hair with no volume. I first used it then blowed dried as normal and it gave me lots of volume. Next time I sprayed it wet, took their advice. Dried it then put into 3 little buns. Left for 10 mins and I have lovely waves. I love it and will definitely buy again :) "

" I like this product very much. I have used salt sprays before and I think that this one is definitely up there. My hair is very short and very silver (think Judy Dench). I have lots of it but it is very fine and this spray seems to thicken without feeling sticky or leaving a residue. Because my hair is fine it needs 'bullying' into a spiky or messy look (my preferred style) and this spray seems to help. "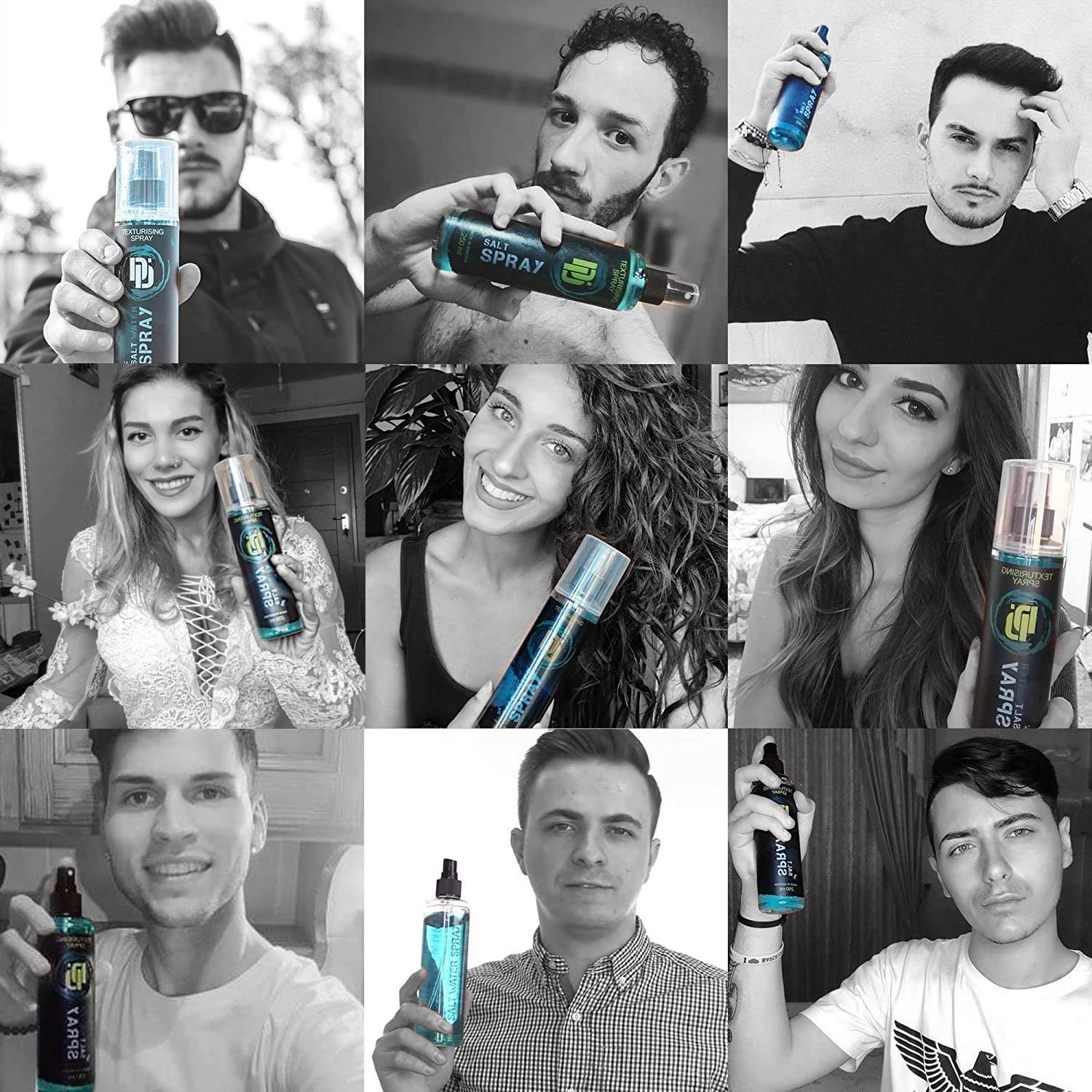 " My hair is very similar to a mop, a mess of stringy unmanagable, messy threads that are more useful cleaning a kitchen floor then as a method of attracting the opposite sex.

I took a put with Da'Salt spray from Da'Dude and Da'Truth of Da'Matter is, Da'Salt spray is awesome! It allowed me to recreate the style I get from my stouts with ease and then later that night I met my future wife!

5 Stars! "

" I'll admit when I first started using this I thought it was nothing but a bottle of coloured water. It sprays on like water and feels like you've got nothing on your hair (really lightweight) but after drying you can really see the difference. 6 sprays is more than enough and it leaves your hair thicker with a matte finish. The hold is light, but it makes a really good prestyler, or just on its own for a messy matte look. "

" This is really good salt spray i use it when I curl my hair it really adds definition to the curls and helps them stay in you don't need a lot otherwise it will go crispy but it really makes a difference if you want that beachy look "

" This product does exactly what it says it will, adds volume and texture to hair, suitable for either gender. I would recommend it best to people who have short/mid length hair (No further than your ears in length) to ensure the hold lasts an acceptable amount of time to keep your desired style. "
Ingredients
Aqua, Alcohol Denat., Sodium Chloride, PVP, Magnesium Sulfate, Sorbitol, PEG-40 Hydrogenated Castor Oil, Panthenol, PEG-25 PABA, Diazolidinyl Urea, DMDM Hydantoin, Citric Acid, Parfum, CI 42090